Your Questions Answered
"How do I know the difference between anxiety and fear?"
"Are certain foods bad to eat before bed?"
"Why can I only stay asleep for 3-4 hours? "
Our performance-focused physicians address all the sleep and presentation questions on your mind.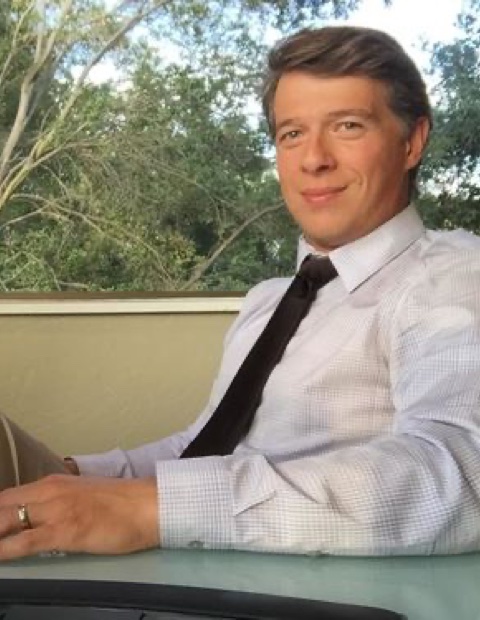 Dr. Alex Dimitriu
Sleep Questions
Asked by Robin A., April 2020
It sounds counterintuitive, but exercise can actually cause your body to be more alert rather than put you to sleep. Intense exercise can really push the body while you're doing it. But metabolism, heart rate, blood pressure, and body temperature can all remain elevated for quite some time after. If this is too close to bedtime, it can definitely result in insomnia.
But even for people who exercise earlier in the day, not sleeping well after a workout can mean it might be time to slow down the intensity of their workouts or try a different activity. Building up to an intense level more gradually allows the body time to recover and build up endurance.
Listen to your body. Not sleeping well after an intense workout is a sign to slow down.
Asked by Clayton G., December 2019
Ideally, it's important to keep the same sleep and wake times for consistent, restorative sleep. But many of us lead busy lives where this just isn't always possible.
My recommendation is to focus on keeping a consistent wake time first. It's easier to control when you wake up, rather than when you fall asleep. Trouble falling asleep always benefits from regular rhythms, especially with a regular morning wake up time.
The temptation to move your wake up time will probably arrive at the end of the week, but try to avoid sleeping in on weekends. Remember being as consistent as you can is important.
Asked by Emma G., November 2019
Bright light, especially blue light, looks to the mind like the bright blue sky of day. Our brains perceive blue light as a signal to be awake and this results in the suppression of melatonin.
Normally melatonin makes us sleepy, and can also improve the depth of sleep as well as the amount. When this hormone isn't released, our bodies don't get the memo that it's time to shut down for some rest.
That being said, light does play an important part in helping you fall asleep. Morning sunlight and activity can make it easier to fall asleep at night, as the body's "clock" gets started with the bright light.
But avoid screens two hours before sleep and keep your lights low at night to help your brain understand it's time for bed.
Performance Anxiety Questions
Asked by Julian C., August 2020
Presenting to a larger group is in many ways less personal than a smaller one. There is more one-on-one connection when fewer people are present, and indeed a smaller presentation can feel "closer."
In such a scenario the presenter may feel they are being watched more closely than in a large room of people, where faces get mixed into the crowd. You also stand out more in a smaller group. It's like giving a toast at a dinner table - a little more personal.
With that in mind, it may help to realize that the counterpoint is true as well.
A smaller group will notice your strengths and positive aspects more as well. Try to avoid the cognitive mistake that smaller groups will only see negative aspects of your presentation - in reality, they will also tend to see positives as well.
Asked by Jaime B., May 2020
I always encourage people to try beta-blockers when it's not mission-critical first.
Pick a quiet evening, or maybe before some minimally stress-producing event, and give them a try to make sure of two things:
That you're comfortable with how they make you feel, and
To learn how much they work to reduce your anxiety.
For most people, when beta-blockers "work," they find they actually feel nothing or they simply feel quite normal. Unlike benzodiazepines, like Xanax or Clonazepam, beta-blockers are not sedating or cognitively dulling. Trying a beta-blocker for a rehearsal is okay, especially to test out the effect. The hope is that the beta-blocker eventually breaks the cycle of anxiety around the event. And with increased experience, many people are able to start rehearsing or presenting without it.
Doctor Visit Questions
Kick is available for anyone who is at least 18 years of age and is seeking support for performance anxiety or insomnia.
Kick is not a replacement for a primary care physician. It's important to keep all of your doctors up-to-date on all care you've received, including from Kick.
Not that different from the in-person doctor's appointments you're used to, but significantly more convenient.
You'll start by answering a few questions about yourself. Then one of our board-certified doctors will review your information and make a careful and informed recommendation.
There is no requirement for a phone call or video chat; however, if our doctors have a question or need further information, they will send you a message using our secure chat feature. You can also submit questions using this tool at any time.
If a prescription is approved, we'll send it directly to your door. Or you can opt to pick it up yourself from a pharmacy of your choice.
We offer a visit now, pay later guarantee. You won't be charged if our doctors don't approve your prescription for any reason.
No referral is required to get started with Kick.
No prescription is required to get started with Kick.
Prescription medications are available from our doctors but not guaranteed. Our doctors will review your information and make a determination whether or not a prescription is appropriate.
Prescriptions are available for both mail-order and pick-up.
If a prescription is approved, we can have it sent directly to your door so you can skip the line at the pharmacy. There are no additional shipping costs.
Alternatively, you can opt to pick up your prescription yourself from your favorite local pharmacy.
Kick is partnered with leading experts in psychology, sleep medicine, and emotional fitness.
All of our doctors are licensed in the U.S. and are carefully trained to deliver care in performance anxiety and sleep.
Michael Falgiani, M.D. (Emergency Medicine) - NY, NC, FL, MO, GA, OR, NE, ND, IA, AL, CO, IL, KS, ME, MI, MN, MS, MT, SD, UT, VT, WA, WI, WV, CA, TX, AK, VA
Michael Regan, M.D. (Emergency Medicine) - AL, CA, CO, CT, FL, GA, HI, IL, MA, MI, MO, NV, NY, OH, PA, RI, SC, TN, TX, VA, WA, WI
Anne Frea, M.D. (Family Medicine) - WI, IL, CO, IA, AL, ME, MT, ND, NE, KS, MS, MN, SD, WY, FL
Sirpa Autio, M.D. (Family Medicine) - NY, FL, GA, HI, SC, NC, KY, WA
Bobby Desai, M.D. (Emergency Medicine) - FL, TX, GA, VA, CA, NY, PA, MI, IL, MN, MT, NC, WA, NE, KY, TN, CO, WY, MS, SC, WI, AL, IA, VT, WV, UT, MA
Our doctors review your information within 48 business hours.
Once a doctor has done an initial review of your visit, they'll provide a recommendation for next steps. Alternatively, they may reach out for additional information if needed.
Photos are required by our doctors so they can confirm you're really you.
Your medical selfie should be a photo of just yourself, with no one else included in the image.
The image of your photo ID should clearly show a photo of you, your full name, and your date of birth.
We're currently available to customers located in AK, AL, CA, CO, CT, FL, GA, HI, IA, IL, KS, KY, MA, ME, MI, MN, MS, MT, NC, ND, NE, NY, OH, OR, PA, SC, SD, TN, TX, UT, VA, VT, WA, WI, WY.
We aren't available outside of the U.S.
No, we don't accept any insurance at this time.
However, our services are more affordable than most out-of-pocket costs for similar insomnia and performance anxiety treatment options.
Once your doctor has had a chance to do an initial review of your visit, they're available for questions via our secure messaging feature.
You can send and access messages from your doctor by logging in to your Kick account.
In the case of any emergency, please dial 911.
How Our Doctors Work
Patients provide a detailed medical history and overview of symptoms, just like at a doctor's visit.
Each patient is matched with a Kick doctor, who carefully reviews all patient records, and follows up with questions when necessary for diagnoses.
Individualized sleep and anxiety plans are recommended, and medications are prescribed, and delivered right to patients' doors.
Your doctor will follow up with you to see how your plan is working, and make adjustments.
Meet the Experts
Kick is partnered with leading experts in
psychology, medicine, and emotional fitness.
— Dr. Robert Attaran,
Cardiology Professor, Yale University
— Dr. Alex Dimitriu,
Psychiatrist, Stanford University
— Dr. Dennis Porto,
Harvard University Public Health
Learn About The Science Of Sleep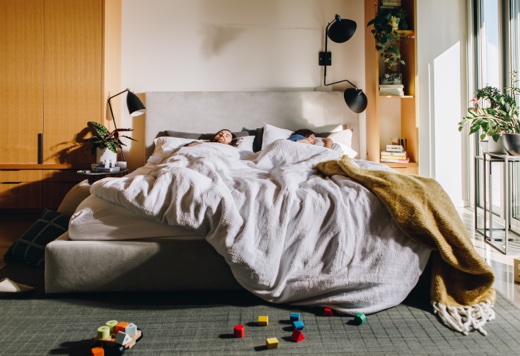 The Effects Of Sleep Deprivation
Healthy sleep is central to your physical health, mental wellness, and daily performance. We explore how you can be a better sleeper.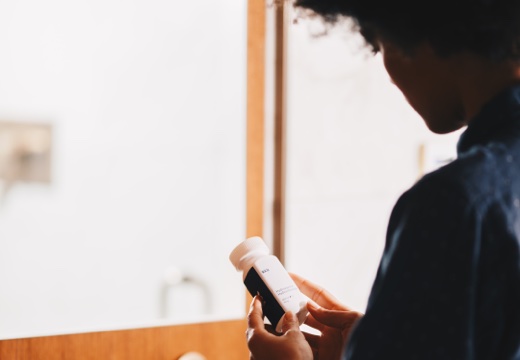 How To Fall Asleep
Can't Sleep? Learn about safe and effective insomnia solutions to help you fall asleep and stay asleep throughout the night.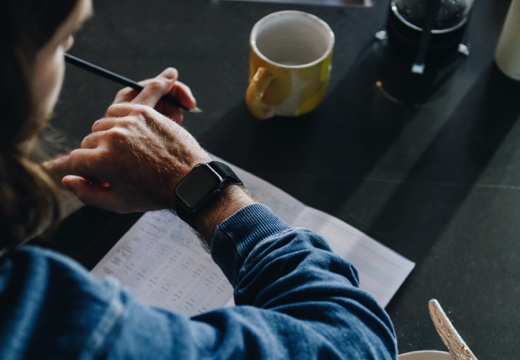 Propranolol For Anxiety
Take control of your anxiety symptoms with propranolol, a simple and effective treatment option.