There's a lot of sleep advice out there. We'll find the trusted solutions that work for you.
Expert Medical Guidance
Access an experienced sleep doctor for personalized relief when life won't let you sleep.
Trial Prescriptions
Trial multiple sleep prescriptions to find the most effective option for you.
Personalized Sleep Coaching
Develop long-term habits and learn to maintain them using proven CBT-i methods.
How It Works
Online Consultation
At-Home Prescription Trials
Continuous Sleep Coaching
Ongoing
Support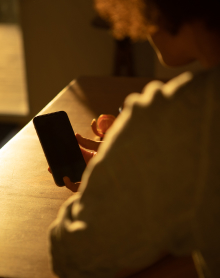 1 MEET YOUR SLEEP DOCTOR
Online Consultation
Tell us about your insomnia, and one of our expert doctors will review your case in under 12 hours.
Consultation in under 15 minutes
Board-Certified doctors provide expert advice
Doctors reply within 12 hours
2 FIND YOUR PERSONALIZED SOLUTION
At-Home Prescription Trials
Based on your consultation, your sleep doctor can prescribe multiple trial medications. You'll try these at home and record your progress.
Medications delivered to your bedside
Trial medications, tailored for your needs
Personalized sleep hygiene advice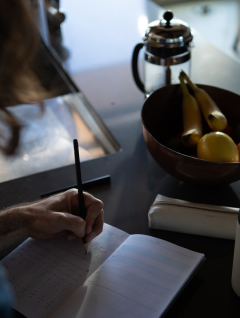 3 MONITOR YOUR PROGRESS
Continuous Sleep Coaching
Every 2 weeks, we'll check-in. Our doctors continue personalizing your treatment until we rediscover your best night's rest.
Custom sleep journaling to track changes
Bi-weekly check-ins with your doctor
New medications delivered directly
4DISCOVER LONG-TERM SOLUTIONS
Ongoing Support
Your doctor stays available. Once you're sleeping better, we'll keep checking in to make sure you wake up rested.
Ongoing sleep advice
Revisit whenever life keeps you up
Cancel easily anytime
Instant, Affordable Sleep Treatments
Sleep is a fundamental human need.
You deserve help that's fast and won't sacrifice your budget.
Kick's Online Visit
Traditional Appointments
Initial Doctor Visit

No wait

Submit online visit and hear back in under 12 hours
4-8 week wait
Follow-up Consults

2-4 weeks

Consult your doctor regularly for new prescription trials
2-3 months between
follow-up visits
Convenience

Delivered to your bedside

Skip the trip to the pharmacy
Yet another trip to
the pharmacy
Cost

Only $3 a night

Unlimited medication adjustments for $69 / month
Up to $800/hour
Kick's Online Visit
Ordinary Visit
Initial Doctor Visit

No wait

Submit online visit and hear back in under 12 hours
4-8 week wait
Follow-up Consults

2 weeks

Consult your doctor every 2 weeks for new prescription trials
4-8 weeks between follow-up visits
Convenience

Delivered to your bedside

Skip the trip to the pharmacy
Yet another trip to the pharmacy
Cost

$99

Consultation and guidelines starting at $99
Up to $800/hour
Get the help you need to feel like yourself again.
Frequently Asked Questions
Our monthly subscription includes guidance from expert doctors, prescription medications, a personalized sleep journal, and CBT-i coaching.
All of this is accessible from our site and without the need for an in-person appointment.
Subscriptions are on a monthly basis and can be canceled at any time.
Following your online consult, your doctor will prescribe you two medications to trial. You'll trial one medication for the first week and the other medication for the second week, keeping a sleep journal along the way to track your progress.
After two weeks, you'll check in with your doctor to let them know how you're doing and how effective each medication was for you.
If you've found a solution in those first two weeks, your doctor will write you a full prescription for that medication. If not, you'll continue to trial medications under the supervision of your doctor until you've found what works.
Your doctor will also provide coaching along the way and suggest any lifestyle changes that may help you progress.
Visit this page for more information about our insomnia medication trials.
Kick's prescriptions include effective, proven prescriptions to help with insomnia. When you sign up for Kick, you'll work with your doctor to find which prescription is right for you.
Please be sure to give your doctor a full and up-to-date medical history so they can make a careful and informed recommendation for you.
We do not prescribe any of the Z-drugs (Ambien, Lunesta, or Sonata) and none of the prescriptions we offer are listed as controlled substances.
Once you receive your prescription, your doctor will provide you with a treatment plan that includes instructions, dosage information, side effects, and other important information.
Your blood pressure is used by your doctor to help them determine whether or not you're in generally good health. A blood pressure reading that's too high or too low may cause doctors to recommend against writing a prescription or make an alternative recommendation.
If you haven't had your blood pressure taken recently, or can't remember what the reading was the last time you had it taken, you can visit your local pharmacy. Walmart and Rite-Aids nationwide have free blood pressure stations. Alternatively, enter your location into higi or Pursuant Health to find the nearest blood pressure station near you.
Though we recommend visiting a pharmacy to have your blood pressure read for free, blood pressure can be taken at home. Click here to learn more about taking an accurate blood pressure reading from home.
Your initial trial medications will include a one week supply each of two trial medications.
Ongoing prescriptions will include a one month supply of your medication.
Did you know going to a sleep specialist can cost up to $800 per visit? And often this isn't fully covered by insurance.
Our integrative sleep approach includes prescriptions, CBT-i, and ongoing support for a $69 monthly subscription. Medications delivered directly to your bedside for only $30 more.
Subscriptions are on a monthly basis and can be canceled at any time.
Kick does not accept any insurance at this time. However, our services are more affordable than most out-of-pocket costs for similar insomnia and performance anxiety treatment options.
Additionally, upon request, we do provide detailed receipts to turn into insurance companies for reimbursement.
Yes, cards associated with FSA and HSA accounts may be used
Those who experience insomnia have trouble falling asleep or staying asleep all night. It's one of the most commonly reported sleep disorders with 30% of American adults experiencing symptoms every year.
Causes of insomnia vary but often include stress, travel, a sleep disorder, or poor sleep hygiene.
What are people saying about Kick?
Learn About The Science Of Sleep
The Effects Of Sleep Deprivation
Healthy sleep is central to your physical health, mental wellness, and daily performance. We explore how you can be a better sleeper.
Finding Your Insomnia Remedy
Can't Sleep? Learn about safe and effective insomnia solutions to help you fall asleep and stay asleep throughout the night.
Struggling To Get To Bed?
CBT-i therapy helps you identify the thoughts, behaviors, and habits that keep you up at night and replace them with routines to get you back to bed.