If you've ever picked up a box of antihistamines, a drug that treats itching and other symptoms of an allergic reaction, you've likely noticed a warning on the box that the medication may cause drowsiness.
While this side effect can be less than desirable during the day, it's actually something that makes antihistamines a go-to option as a sleep aid.
But not all antihistamines are created equal. Here, we'll go over the similarities and differences between two of the most popular options: Hydroxyzine and Benadryl.
What's Hydroxyzine?
Hydroxyzine is a prescription antihistamine that is often used to relieve itchiness and other symptoms of an allergic reaction.
However, doctors have found that the medication has a calming effect on the brain along with a drowsy side effect.
Though it's not completely understood why this is the case, research does suggest there is a connection between the levels of histamine in your body and how sleepy you feel. Too much histamine may contribute to wakefulness.
Because of its calming effects, Hydroxyzine is often prescribed for anxiety, insomnia, and in some cases is even used in anesthesia.
In addition to drowsiness, possible side effects can include:
Fast or pounding heartbeat
Headache with chest pain
Severe dizziness
Fainting
Seizure
Skin redness or rash
Drowsiness
Headache
Dry mouth
In most cases, a prescription is given in capsule form; however, it may also be available in liquid form or as an injection given at your doctor's office.
Hydroxyzine isn't the right option for everyone; for instance, it's not always a safe choice for older patients as it may increase the chances of falling. As it's a prescription medication, you should always speak with a doctor first before giving Hydroxyzine a try.
What's Benadryl?
Like Hydroxyzine, Benadryl is an antihistamine; however, it's available over-the-counter rather than requiring a prescription from a doctor.
Benadryl is very commonly used for allergies and is also known for having a drowsy side effect which may cause you to be sleepy.
Some research suggests that Benadryl may be better than other antihistamines, including Hydroxyzine, for the purposes of treating allergies. However, it's also known to make you more drowsy than other over-the-counter options.
In addition to allergies, Benadryl is sometimes used to relieve motion sickness, hives, and even mild cases of Parkinson's disease.
Besides drowsiness, other side effects are possible with Benadryl, including:
Dizziness
Lack of coordination
Constipation
Dry mouth
Difficulty urinating
Nausea or upset stomach
Blurred vision
Tremor
Loss of appetite
Headache
Like Hydroxyzine, Benadryl isn't the correct option for everyone. For instance, it shouldn't be given to children under the age of two. Even though Benadryl is an over-the-counter medication, you should still speak with a doctor before using it as a sleep aid.
Which Is Right For Me?
Consulting a doctor is the best way to determine whether Hydroxyzine or Benadryl is a safe and effective option for your needs.
Both Hydroxyzine and Benadryl may interact with other medications, so be sure to let your doctor know all current medicines and supplements you're currently taking.
Your doctor will help you weigh the risks and benefits of treatments like Hydroxyzine and Benadryl as well as other sleep aids available to help determine what's right for you.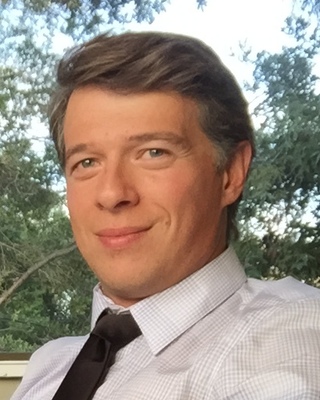 Reviewed by Dr. Alex Dimitriu
Dr. Alex Dimitriu is a Stanford-trained physician with dual board certification in psychiatry and sleep medicine. The included content is not intended to replace medical advice. Always be sure to discuss any prescription medications with your doctor.